A visit to Istanbul
This is the fourth blog derived from a three-day visit to Istanbul in February 2012.  We flew from Gatwick in England to Istanbul on Turkish Airways and it was great.  Spanking new planes, good food, pleasant crew.  Much better than the bucket airlines and not too expensive.  No extras such as checked in luggage costs etc.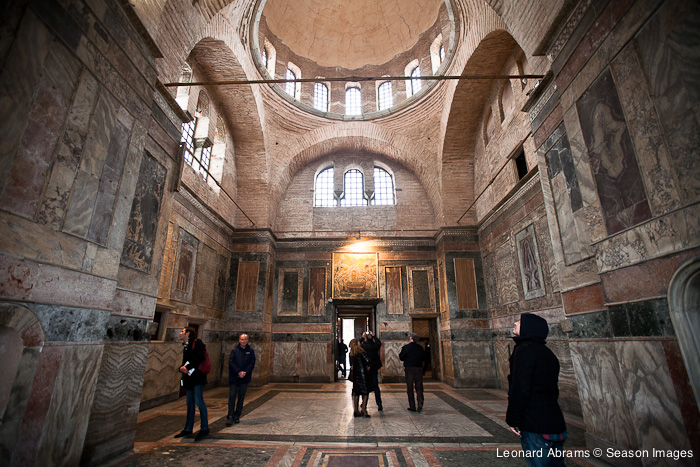 The Chora Church
The Chora Church was initially constructed very early – The original church on this site was built in the early 5th century, and stood outside of the 4th century walls. The majority of the fabric of the current building dates from 1077–1081.  It is a smaller building than many of the other examples of Byzantine architecture in Istanbul.  Around fifty years after the fall of the city to the Ottomans in 1453, the church was converted into a mosque and the art work was plastered over.  In 1948 the building ceased to be a mosque and in 1958 it opened as a museum.
The impressive decoration of the interior was carried out between 1315 and 1321. The mosaic-work is the finest example of the Palaeologian Renaissance. The artists remain unknown.  There are some 45 different frescoes and paintings.
Click through more images below:-
Tags: anastasis, architecture, Byzantine, Cami, Chora, church, fresco, Islamic, Istanbul, Mosque, Orthodox, Ottoman, Palaeologian, Renaissance, Sophia, travel, turkey