I held my second exhibition from 8 – 14th December, 2010 at the Gardens Gallery, Montpillier, Cheltenham in England.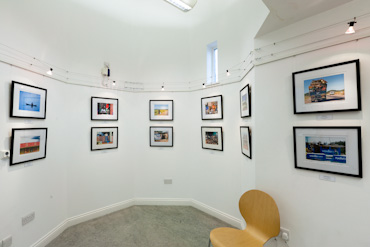 The Gardens Gallery is a great venue – plenty of space and well lit.  Exhibiting at this time of year in England is not the greatest time – it was cold but generally dry.  We had a total of just on 200 visitors.  Christmas sales helped me to break even but this is no easy way to make a living!
I exhibited four themes :-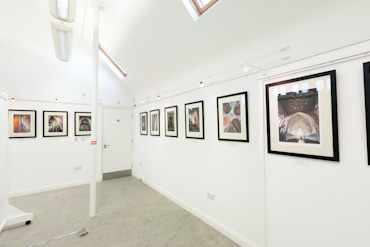 Cathedral Spaces:- a set of images which capture the drama and depth of  English cathedrals.  Each of these amazing buildings has idiosyncrasies which yield unique insights.  There were 11 cathedrals featured in this collection: Bristol, Gloucester, Hereford, Chester, St Alban's, Salisbury, Ely, Wells, Peterborough, Guildford and Winchester.
.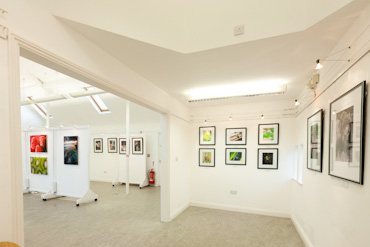 Faces of the wild:- This is an arresting set of wildlife images which capture the essence of the animal.   These 7 images are from Africa and elsewhere; they highlight the face of each animal in its own environment.  Most represent instances in mood and lighting which are fleeting and required pushing the boundaries a little.
Insect revelations:- Macro or close-up photography allows you to enter another world, a world which is all around us but which we seldom see.  There are 6 images taken from around the world which capture the light and detail of the miniature which is both very familiar and yet compellingly alien.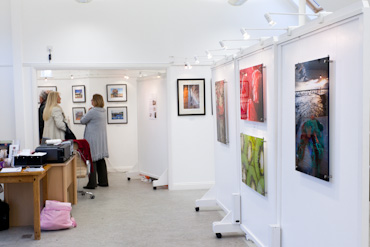 African marketplaces and other scenes:-  The images capture the colour and vibrancy of African street life in Uganda, Mozambique, Ethiopia and Malawi, as well as some of the poverty and hardship.  In photographing these scenes, it was important to respect the people – many were taken as 'drive-by' shots.
Tags: acrylic, cathedral, Cheltenham, edition, exhibit, exhibition, gallery, gardens, limited, montpillier